Animated Explainer Videos – What are they?
An animated explainer video is a bit sized video that describes a business or idea. Using a clear and concise language, it is effective in maintaining effective user engagement.
If you think it's worthy to invest in a video marketing strategy then you are at the right place. However, do you have enough resources to create one? How would you convince your target audience to even check it out?
Here are the top things that you need to understand and learn before creating an animated explainer video. 
Why an animated explainer video is important?
An explainer video works best in explaining the usefulness and basic function of a product or service. It also helps you connect better with your potential customer by explaining what your business can do for them.Here are more reasons why an animated explainer video is important for your business.
Selling product
An animated explainer video is perfect for those areas of business where it is difficult to present. Of if you want to sell a product through other methods of video promotion and advertising. 
Our video project with Xarasan Mosquito Patches is a prime example of this.
Engage the audience and capture attention
Lively animated characters along with eye-catching animated characters trigger strong emotions. Also, it creates a very special atmosphere that engages an audience and captures their attention. 
It becomes a lot easier for the audience to keep up with a storyline when there are positive feelings involved. And the information presented in the video retains longer into them. 
Creative presentation
An animated explainer video is not just limited to scripts. You can make the characters fly, dance, sing or make them wear any costumes. Also, you can choose a specific time or setting where you want the video to happen. Thus, it makes storytelling more creative and engaging.
What is your goal? Do you want to attract the audience? Or do you just want to explain your product service or idea? 
Are you ready to create your own animated explainer video? Contact us today to request a consultation!
What are the types of animated explainer videos?
All the explainer videos you need is right here. From 2D to 3D animation videos, we create a range of animated explainer videos for different niche.
2D Animation
2D animation focuses on creating characters, storyboards, and backgrounds in two-dimensional environments. Often thought of as traditional animation, the figures can move up and down, left, and right. They do not appear to move toward or away from the viewer, as they would in 3D animation.
3D Animation
3D animation is the process of creating three-dimensional moving images in a digital environment. It uses the same principle in 2D or stop animation. And you can carefully manipulate 3D models within a 3D software to make them look like real moving objects.
Training videos
These videos can range from serious business to subtle entertainment. Video is a perfect medium for learning or training. First, it's inspiring, hands-on and at the same time, persuasive. Businesses also use video content not only to educate but also to drive real organizational change.
Take a look at the project we completed with Truata.
We created a bespoke internal values video to portray the organizational culture for new hires in the Dublin office.
Product Videos
Product explainer videos show instructions on how a specific product works. It describes the product features or details and the problems it can solve for you.
These videos include 'how-to' videos, product demos, review videos & more.
Conference videos
Our corporate businesses and organizations use this to campaign for events, workshops, career fairs, seminars and conferences.
Use video content to make conferences and meetings more interesting and engaging. Some of the types of videos you can use during conferences and meetings are projects or trailer videos, introduction videos, and demo videos.
Check out these top 30 best examples of animated explainer videos.
There are also other types of video content like how-to tutorials, product reviews, and product demos. It just depends on what you need and what works best for your business or niche.
Are you ready to create your own animated explainer video? Contact us today to request a consultation !
How to create an effective animated explainer video?
In creating an effective explainer video, try to keep it short and use simple language. An effective explainer video grabs the attention of the audience even from the first few seconds of the video.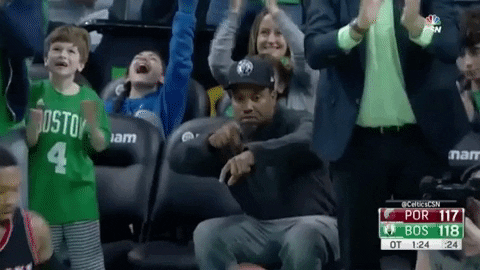 Here are the necessary components or features in creating an effective animated explainer video:
First, address the problem or pain of the customers.
Next, introduce the product or service as the solution or answer to the problem. 
Briefly describe how it works or how to get started.
Lastly, add a CTA and tell people the action they need to take next.
What do you need before creating an animated explainer video?
Goal setting
Understanding what you wanted to achieve is always the first step to creating your explainer video. Before creating your explainer video, know your target goal. This involves setting timeline delivery, requirements and benchmarks. 
Audience targeting
What is an awesome animated explainer video without an audience? 
It is important to understand your target audience and their behaviour.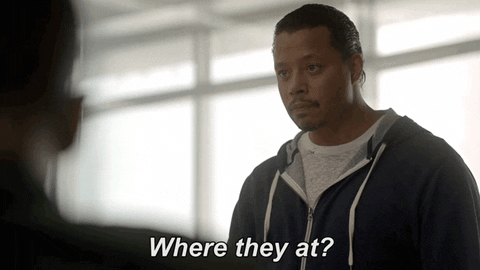 Convey your message to them efficiently and the action that you'd want them to take. The better you understand your target audience, the more effective your explainer video will be. 
Discuss and implement
Find a video explainer team to help you execute the production process and implement your goals. Having a team can also help you become more productive and save you more time and money. If you are on a strapped budget, you may also customize your needs. Discuss this with your team. 
Find an animated explainer video team in Dublin
If you need an animated explainer video, schedule an appointment with us through Calendly. Our team is originally based in Dublin but we also have an office in Toronto, Canada.
Are you ready to create your own animated explainer video? Contact us today to request a consultation!