Steps to make an awesome animated explainer video
Combine a killer script and storyboard, quality animation, bespoke voiceover, music and you'll be able to make an informative animated explainer video that are guaranteed to make your viewers feel smart.
But how do you really create an exciting, powerful explainer video that engages and connects with your audience?
The process of creating an animated explainer video varies, It depends on some important factors like length of the video or complexity of the project. One thing for sure is when creating animated explainer videos, you need to at least understand the production process. 
In this blog, we put together the things that you need to learn to create an awesome animated explainer video.
Are you ready to create your own animated explainer video? Schedule a consultation with us today to see huge results in your business!
The steps in creating an animated explainer video may be short or long. It depends on the team and the complexity of the video. Sometimes, clients would provide the script or concept. And the video production team will just execute and produce the video, thus the work becomes faster. But again, it is not as easy as it may seem to look.
Here are the steps in creating an animated explainer video.
Before you get started, it is important that you and the video production team should discuss the requirements and target goals. This involves determining the user's pain points, product features or benefits, and user demographics.
Step 1. Find an awesome animated explainer video company
In order to create an effective animated explainer video, first thing to do is to to find an excellent team. Next, work together in turning your ideas into an animated explainer video.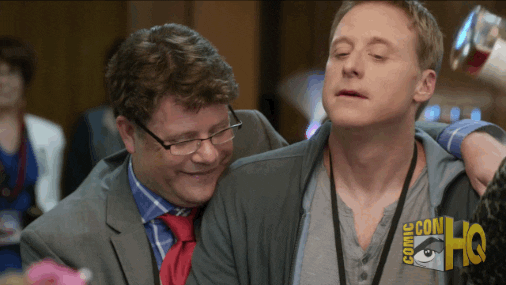 Having a team can incredibly help make the process a lot more efficient and can save you more time. 
Are you looking for an animated explainers team to create your own animated explainer video? Schedule a consultation with us today to see how we can help you. 
Step 2. Write a killer script
A script is what makes the explainer video. It is a very essential component of an effective animated explainer video. Also, it helps explain your business to people in a compelling way.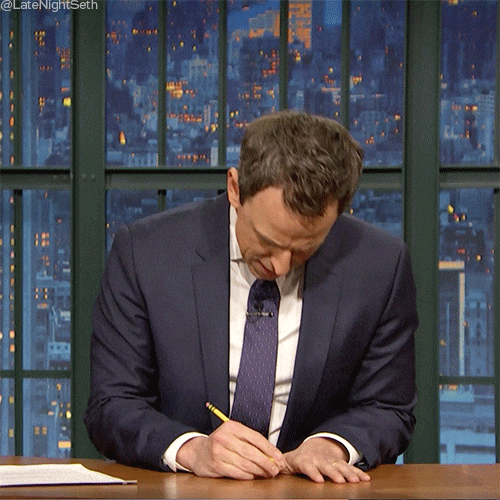 In writing an effective explainer video script, it has to be simple but engaging. Remember to use the script to talk to your audience. Try to make it conversational as possible. Think of it like you're talking to any average person.
You can start by brainstorming or understanding your target demographics. At this point, you need to determine your target goals and the action that you want to take from the video as well. Check out our previous blog to find out how to write a killer script.
If your explainer video is 30 seconds, aim to have at least 85 words. If your video is 60 seconds, have 160 words and if 90 seconds have no more than 230 words. Try to find the right balance and length of words and match it with the animation and message.
Step 3. Work on visual ideas and animation style together
There are different styles of animated explainer videos depending on the animation style used, from simple and safe to super-realistic. In choosing a an animation style, choose what is appropriate for your brand and target audience. The animation style can have a huge impact on whether your message will be delivered across the audience effectively. 
Here are the different styles you can choose from:
Whiteboard Animated Explainer Video
Whiteboard is perhaps one of the most popular styles of animated explainer video. They are excellent in communicating dense or difficult ideas. Usually, they work well for software and apps startups.
You probably have heard about Whiteboard Fridays by Moz.
It is very effective in discussing topics that are sometimes difficult to scribe or explain. And an animated explainer video works like that. Only the narrator of the video or the one talking on the video is not seen on the screen. 
Dropbox also launched its entire business with a simple whiteboard video to explain new medications, surgical developments and patient portal information.
Whiteboard animation is best for tech startups, long-form content, corporate training video series.
2D Animated Explainer Video
When most people think of animation, they mostly think of 2D or 3D animation. 2D is a traditional animation which works great because it is very traditional. It is also used in a variety of applications for business videos. 
2D animation is great for introducing a new product or even launching startups. It can also be used for brand awareness and even creating quick explainer videos.
3D Animated Explainer Videos
Ever heard of Pixar or Dreamworks? They are one of the most successful pioneers and examples of 3D animations. 
3D is about illustrating features and ideas more than storytelling. It's best for product videos, startups, software and financial services.
The style that you choose can tell something about your brand and your message. Find your branding and stay consistent. Choose the style that works for your video marketing goals. Think of watching the video in your audience's perspective and see if your viewers would love or enjoy watching it.
From product videos, commercial videos, and how-to videos, we make a wide array of animated explainer videos.  
Are your ready to get started with your animated explainer video? If you need an animation explainer in Toronto, schedule an appointment with us today and see huge results!
Step 4. Create your animation and review storyboard
Once you have your animation style, it's time to incorporate your script and characters into the video. This is the part where we bring your ideas and concepts to life.
Before you start creating your animations, make sure you already have created scenes of your character or model.  Each scene should have different settings or locations and time. 
One general rule of creating animations is to keep it simple, clever and fun! Each scene should have all the animated elements as they appear at the start or the end of the animation. Build your animation scene-by-scene.
Step 5. Record voice over, animate, revise animation
Once you have put your animations together, the next step is to add any voiceover and music to your video. If you need a voiceover for your video, make sure to find a professional and quality sound record.
First, check the accent or the clarity of the voice so it can be easily understood by your audience. Otherwise, if you choose a voiceover that has low quality, your explainer video will not be as effective as well.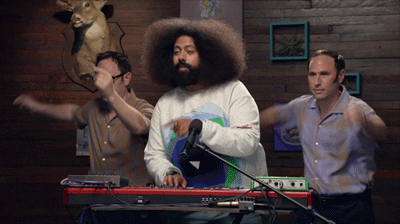 In recording or capturing amazing video voice-overs, it is important to find the right voice. And have a decent and quality microphone at least. Read it beautifully.
To get started, make sure you match some fantastic audio to complete your animated explainer video.
How about adding music to your explainer video? The music track sets the mood or vibe of the explainer video. What type of music track will suit the mood of the scenes or your explainer video? It is important to identify the right and most appropriate track for your explainer video. 
Step 6. Share your explainer video to the world
Finally, the delivery stage! Now that you have your explainer video, the next step is sharing it with your audience. You can post it on your social media or embed on your landing page, wherever you want. What is the point of creating an animated explainer video if nobody is going to watch it?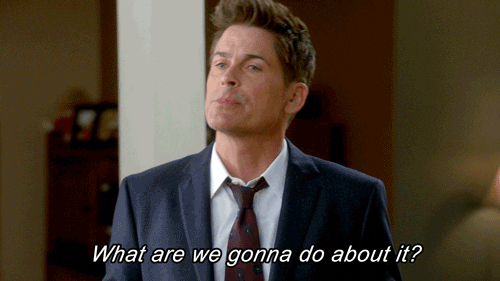 Use the video to deliver your message to people and inspire them or motivate them to support your vision.
Hopefully, using this guide, you now understand how to make an animated explainer video. Now, it's time to create your own.
Get started with your animated explainer video
Are you ready to get started with your animated explainer video? If you need Animated Explainers in Toronto, schedule an appointment with us today through Skype or Calendly. 
You may also check out our portfolio and sample works to help you find inspiration in creating your own explainer video and so you'll have an idea of how we work. Feel free to reach out to us at your convenient time.
We are available from Mondays to Fridays. If you need a consultation or you need a quotation, you may schedule an appointment and we will discuss it with you right away. We will discuss the deliverables, pricing and requirements and send it to you over email.
We are excited to help you bring your ideas to the world and take part in the growth and success of your business!